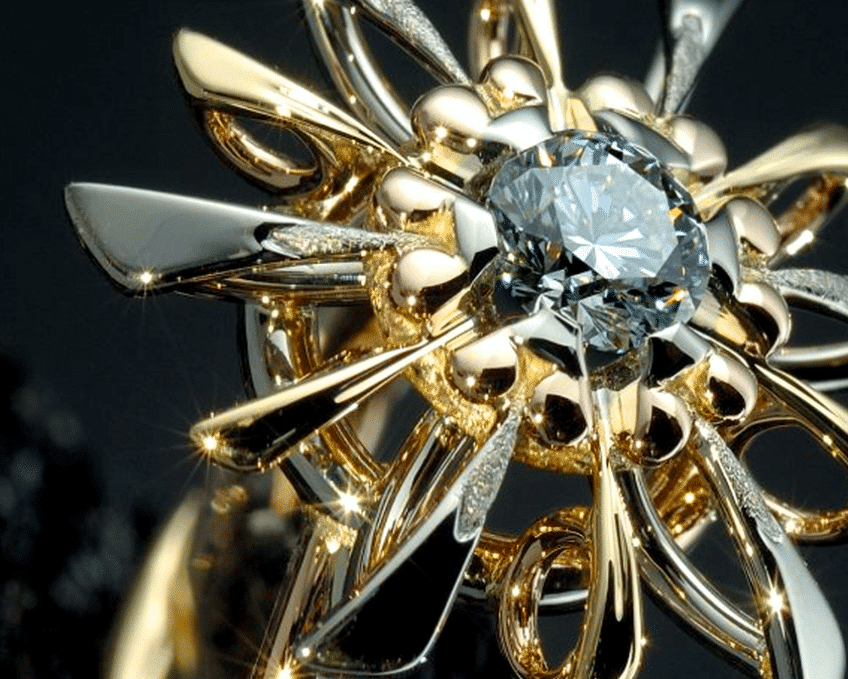 Chemistry of the Elements
In the creations of PIERRE d'ALEXIS, there is something of Marguerite Yourcenar's "L'Œuvre au Noir".
The symbolism of the materials, shapes, colours and the empirical know-how give the jewellery an esoteric dimension.
Grégoire Maret, shows his constant artistic approach, through the masterpieces of his collection which he started more than 20 years ago.
He has always been fascinated by the fabulous treasures of ancient civilisations and their artistic richness. From the beginning, he sought to revisit and reinterpret ancient techniques and symbols. After focussing on tribal, Egyptian and Viking art, he started to focus on his own roots. This led him to discover the incredible cultural richness of Celtic art, which inspired the first pieces of his collection of unique and numbered pieces of jewellery.
The motivation of his designs are based on the three aspects: His passion for gemstones, his interest in the base materials' secrets and the triskelion. (solar symbol with three interlocking spirals represented in his collection as a tricoloured braid)
The creation "La Fleur Cosmique" (The Cosmic Flower) is a major piece of his collection representing the evolution of his original style and research. The braid of three golds symbolises nature's dynamism which is only understood by the chosen few.