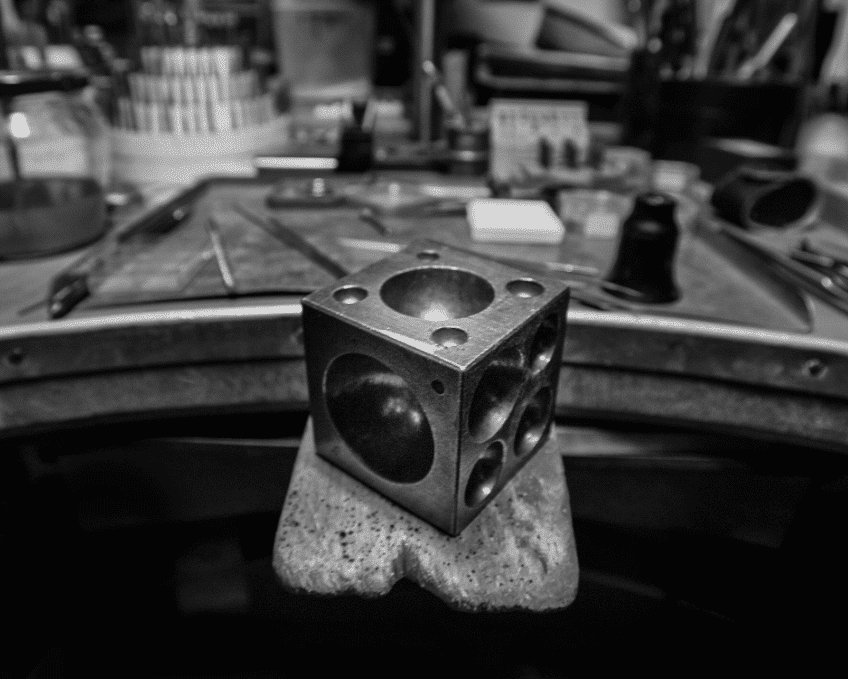 High esteem for the profession
A luxury brand with essential values
Originality
Quality
Authenticity
Ethics
PIERRE d'ALEXIS est une marque de bijoux suisse.
Elle s'inscrit dans la continuité d'une entreprise familiale dont la démarche est nourrie par la passion pour ce métier du bijoutier-joaillier Grégoire Maret.
The philosophy of the brand PIERRE d'ALEXIS is to promote the Swiss "know-how", thanks to an aesthetic and technical research. The 100 % handmade creation; starting with the first design, to the finished piece of jewellery, is made in Switzerland respecting human and environmental values.
As a training company, PIERRE d'ALEXIS transmits its values to a new generation of jewellers.